The Bear By Claire Cameron
Posted By admin On 22/08/21
Book review for The Bear, by Claire Cameron. I also found this a slow read because I had to keep going over lots of sections multiple times because the narrator's POV was confusing (also, typos, but it's an ARC, so eh). The Bear by Claire Cameron is a novel told completely from the point of view of a five year-old named Anna who tries surviving in the wilderness after her parents are brutally killed by a bear at their campsite. 0 out of 10 stars. I read the entire novel and that was no small feat. I will include excerpts below directly from the book. It's a lot of nonsensical rambling from a child with the.
Anna is five. Her little brother, Stick, is almost three. They are camping with their parents in Algonquin Park, in three thousand square miles of wilderness. It's the perfect family trip. But then Anna awakes in the night to the sound of something moving in the shadows. Her father is terrified. Her mother is screaming. Then, silence.
Alone in the woods, it is Anna who has to look after Stick, battling hunger and the elements to stay alive. Narrated by Anna, this is white-knuckle storytelling that captures the fear, wonder and bewilderment of our worst nightmares – and the power of one girl's enduring love for her family.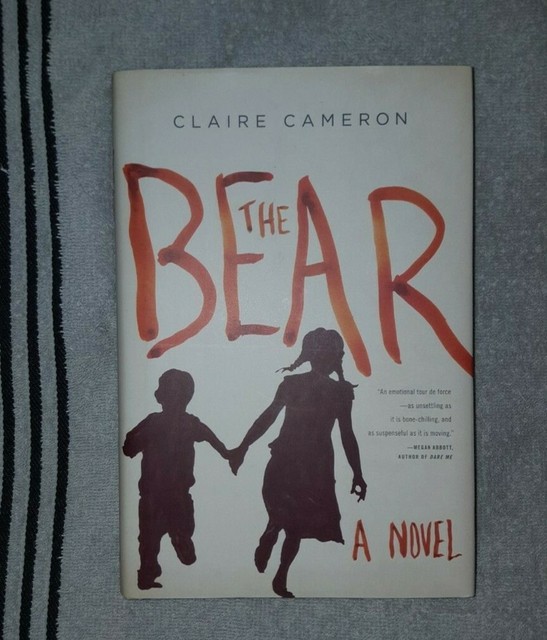 This book literally gave me nightmares. It took me only two days to read; not only is it a fairly short book, but I also spent each spare second of my time reading, needing to know how Anna and Stick's story would turn out. During the night between starting and finishing I found myself in the woods with them, and awoke sweating to the comfort of my own bed.
A stunning account of two children's fight to survive, this tale will have your mind searching and your pulse pounding. Fancy pants 1950. The perspective of the child narrator is flawless, and as your eyes race through ramblings about barbie dolls, mummy and daddy and summers at the lake, your heart will hurt when the real situation that Anna and Stick are in shines through. I myself have two younger brothers, aged six and three (thus close in age to our protagonists) and in my eyes Claire has cleverly captured the perfect, innocent love/hate relationship between siblings of such an age.
The only reason I would give this book four and a half stars instead of five is that I didn't really get along with the ending. Without giving too much away – I could see why Cameron chose to end the story in this way, and I didn't hate it, but I felt it could have ended earlier and had more of an impact. However, this book is certainly still well worth a read, and I have already begun the process of recommending it to each and every one of my friends, and now to you!
Happy reading 🙂
Get your very own copy to enjoy here
Claire Bear Books
Follow Claire on Twitter @Clairecameron
The Bear Claire Cameron
Melissa xx